Senior Manager* QA Validation
Open for hire at one of the following locations –  Singapore. - Job ID: 4688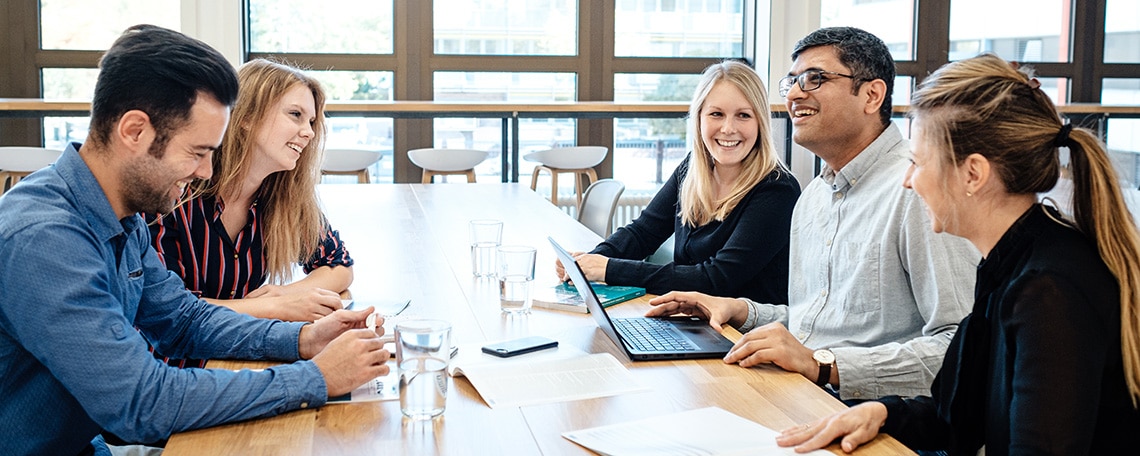 Become a member of the BioNTech Family!

As a part of our team of more than 5.000 pioneers, you will play a key role in developing solutions for some of the most crucial scientific challenges of our age. Within less than a year, we were able to develop our COVID-19 mRNA vaccine following the highest scientific and ethical standards – writing medical history.
 
We aim to reduce the suffering of people with life-changing therapies by harnessing the potential of the immune system to develop novel therapies against cancer and infectious diseases. While doing so, we are guided by our three company values: united, innovative, passionate. Get in touch with us if you are looking to be a part of creating hope for a healthy future in many people's lives.
Senior Manager* QA Validation 
This role is responsible and ensures that Commissioning, Qualification and Validation for Facilities, Utilities and Equipment, Computerized Systems in operation areas in BioNTech SGP is in alignment and compliant with global Quality, internal (Site VMP) and general GxP requirements.
He/she has a strong commitment to drive a quality mindset culture, safety, health and environment (SHE) compliance for the site. 
Your main responsibilities are :
Responsible to lead and direct the assigned Quality Process  

Provides QA oversight of the assigned Quality Process to ensure that products are processed, manufactured, stored and distributed according to applicable current GxP and regulations  

Provides QA oversight of the assigned Quality Process to ensure that facilities, equipment, materials, processes and procedures comply with applicable current GxP and regulations  

Implements, maintains and reviews the assigned Quality Process according to applicable current GxP and regulations  
Owns policies and procedures of the assigned Quality Process where applicable. 

Partners with global and communicates to functions to ensure the assigned Quality Process is executed according to established policies and procedures 

Reviews/approves and provides inputs for procedures, documents, records, deviations, investigations, corrective action/preventive actions, change controls and gap assessments associated with the assigned Quality Process 

Ensures deviations from assigned Quality Process are documented and investigated  

Ensures QA personnel are qualified and trained to perform assigned tasks  
Support technology transfer activities. 

Develops strategies for assigned Quality Process to be fit for purpose, including continuous improvements and ensure a state of inspection readiness 

Supports inspection and audit preparations 

Participates in inspections, audits and Quality Management Review 

Escalates quality and compliance risks to Head of Department, QA 
Supports improvement initiatives, programs and projects of the assigned Quality Process 

Build, maintain and develop a team to support the deliverables of this assigned Quality Process 

Other responsibilities may be assigned by the manager
What you have to offer:
University degree/Advanced Degree in Science (medicine, pharmacy, chemistry, biotechnology, biology or equivalent). 

At least 12 years' professional working experience in Quality Management System in the pharmaceutical/biotechnology/medical device industry.  

Extensive knowledge in Quality Management System concepts and strong understanding of pharmaceutical business and regulatory governance/framework 

Experiences with collaborations with global multidisciplinary functions involved in drug development and manufacturing 

Ability to be agile and effectively collaborate in a dynamic, cross-functional environment  

High degree of conscientiousness and diligence  

Constructive work habits, flexibility, solution orientation, job ownership, quality awareness, and very good planning and organizational skills in a fast-paced environment 

Self-starter and learning capacity  

Sense of ownership and honesty (proactive handling of errors)  

Ability to navigate through ambiguity and rapid growth and adapt to change, especially in a start-up environment 

Expectation to be hands on, interactive and display practical leadership 

Good communication skills  

Fluent in written and verbal English  

 
Benefits for you:
We offer a competitive compensation package which will be determined by the contract type and selected candidate's qualifications and experience.
How to apply: 
Apply now and simply send us your application documents including Curriculum Vitae, copy of ID, copies of degree certificates and professional certificates, motivation letter as well as your contact details by using our online form.

Please note: 
Only applications sent via our online form shall be considered.

Only Candidates with the right qualifications and relevant experience shall be shortlisted and

Incomplete applications shall be rejected.

BioNTech will run a background check during the hiring process

We are looking forward receiving your application.

*BioNTech does not differentiate on the basis of gender, political opinion, religion or belief, nationality, ethnic or social origin, age, sexual orientation, marital status, disability, physical appearance, health status or any other aspect of personal status. We are committed to creating a diverse and inclusive environment and are proud to be an equal opportunity employer. Most important – it's a match!
 
BioNTech - As unique as you

www.biontech.com