Open for hire at one of the following locations –  Singapore. - Job ID: 4717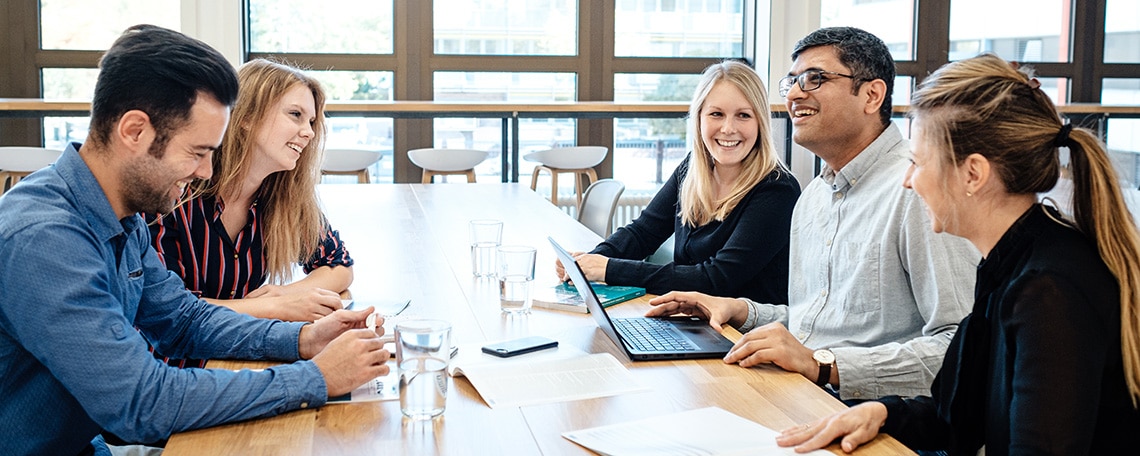 Become a member of the BioNTech Family!

As a part of our team of more than 5.000 pioneers, you will play a key role in developing solutions for some of the most crucial scientific challenges of our age. Within less than a year, we were able to develop our COVID-19 mRNA vaccine following the highest scientific and ethical standards – writing medical history.
 
We aim to reduce the suffering of people with life-changing therapies by harnessing the potential of the immune system to develop novel therapies against cancer and infectious diseases. While doing so, we are guided by our three company values: united, innovative, passionate. Get in touch with us if you are looking to be a part of creating hope for a healthy future in many people's lives.
Manager* HR 
As an experienced HR professional with strong local and regional HR operational exposure in Australia and preferably Singapore or China, the HR Manager will effectively deliver local and regional HR operations and activities, including and not limited to talent acquisition, onboarding and offboarding, employee relations, compensation & benefit, performance management, learning & development and other HR duties at our Singapore site and within the APAC region.
Reporting into the Associate Director HR for APAC, and part of the global Team HR International, the role is expected to step-up and cover the Associate Director during his/her absence for the region In addition, the role incumbent will support the APAC organisation to develop a positive company culture and will be involved in global HR initiatives and projects.
With the expansion and growth of the region with operations in other countries, specifically Australia (Melbourne) the role is expected to also support the HR lead in the project ramp-up, responsible for planning, directing, implementing, and administrating all local HR activities to ensure the efficient setup of the organization. This will include the development of the new organizational model, the set-up of the compensation & benefits structure, defining the recruitment process, leading onboarding activities together with the project team, and ensuring that HR systems are implemented.  At the same time the role will ensure legal compliance of all HR matters.
Your main responsibilities are:
Facilitate employee onboarding programs for new joiners, ensuring a good experience for new employees at various touchpoints.

Support the Talent Acquisition team in the recruitment process, such as salary proposals and employment contracts.

Administer work pass application and renewal for foreigners and their dependents.

Manage the full employee lifecycle processes to ensure all tasks are complete;

identify potential improvements and evaluation of current processes regarding employee lifecycle.

Ensure HRMS records are updated accurately and in a timely manner.

Administer local benefit programs.

Communicate and advise employees and managers on HR guidelines and policies.

Maintain HR policies and practices in compliance with the local regulations and governances.

Support audits and have an oversight of any compliance or legislative requirements.

Prepare regular and ad-hoc HR related reports for Management review.

Conduct exit interviews.

Make recommendation to existing benefit programs and employee relation activities to enhance the relationship between management and staff.

Support the Associate Director HR APAC with involvement in planning and implementing new HR initiatives and projects.

Act as co-HR Lead in the ramp-up phase of new country organisations (such as BioNTainer Australia/Melbourne)
Depending on the qualification, personal aspiration and mobility, this role may develop into the country HR lead for Australia, based in Melbourne.
What you have to offer:
Bachelor Degree, major in HRM, Business or Organisational Psychology, Organisational Development, Law related

Additional formal training or education in HR like coaching, interview skill, C&B etc

minimum 7 years' experience in local HR Operational exposure, preferably in a fast-paced manufacturing industry

3-5 year of HR operational experience in Australia is a pre-requisite, preferably with additional experience on Singapore or China scope

Good knowledge of current employment laws and regulations (e.g. labour law, work visa related regulation)

Prior experience in greenfield projects collaborating with international teams

Eager to pioneer new HR projects in ramp-up phases and greenfield environments

Confident with ambiguity and having an agile mindset

Independent, quick-learner with strong sense of responsibility and initiatives

Passionate in human resources with ability to foster positive relationships

Strong communication skills who can deliver innovative ideas and results-oriented

Sensitive in handling confidential information

Pays attention to details and strong team player

Proficient in using MS Office in Word, Excel Advanced and Powerpoint; knowledge in SAP SuccessFactors application is beneficial

Good written and verbal English proficiency
Benefits for you:
We offer a competitive compensation package which will be determined by the contract type and selected candidate's qualifications and experience.
How to apply: 
Apply now and simply send us your application documents including Curriculum Vitae, copy of ID, copies of degree certificates and professional certificates, motivation letter as well as your contact details by using our online form.

Please note: 
Only applications sent via our online form shall be considered.

Only Candidates with the right qualifications and relevant experience shall be shortlisted and

Incomplete applications shall be rejected.

BioNTech will run a background check during the hiring process

We are looking forward receiving your application.

*BioNTech does not differentiate on the basis of gender, political opinion, religion or belief, nationality, ethnic or social origin, age, sexual orientation, marital status, disability, physical appearance, health status or any other aspect of personal status. We are committed to creating a diverse and inclusive environment and are proud to be an equal opportunity employer. Most important – it's a match!
 
BioNTech - As unique as you

www.biontech.com