Sr Dir Global Regulatory Affairs Development Pipeline - Portfolio Lead (Infectious Diseases)
Open for hire at one of the following locations –  Mainz Goldgrube.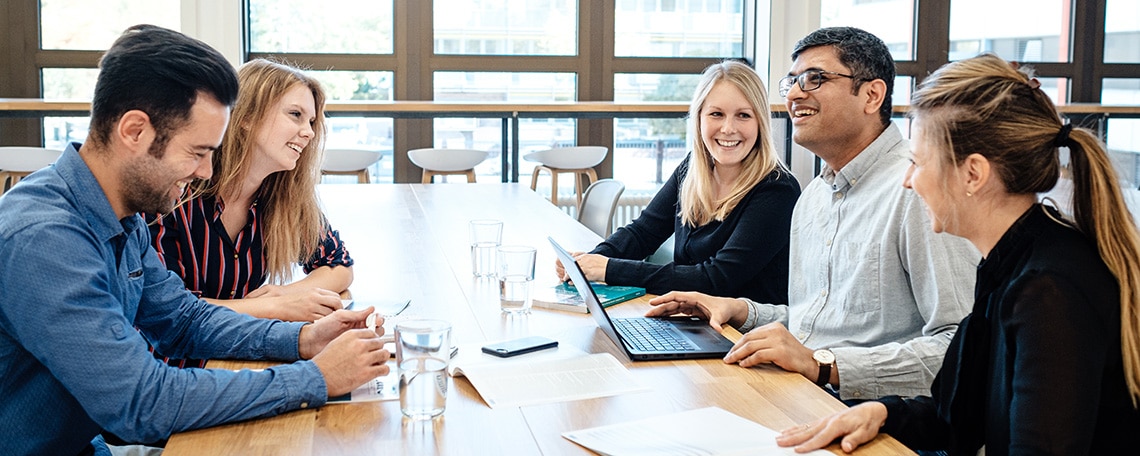 Become a member of the BioNTech Family!

As a part of our team of more than 5.000 pioneers, you will play a key role in developing solutions for some of the most crucial scientific challenges of our age. Within less than a year, we were able to develop our COVID-19 mRNA vaccine following the highest scientific and ethical standards – writing medical history.
 
We aim to reduce the suffering of people with life-changing therapies by harnessing the potential of the immune system to develop novel therapies against cancer and infectious diseases. While doing so, we are guided by our three company values: united, innovative, passionate. Get in touch with us if you are looking to be a part of creating hope for a healthy future in many people's lives.
Sr Dir Global Regulatory Affairs Development Pipeline - Portfolio Lead (Infectious Diseases) 
Core responsibilities:
Supervise the design and execution of Regulatory Strategy for clinical development towards global marketing authorisation across all Infectious Diseases developments. Define key regulatory requirements for accelerating developments in global health regions

Support the strategy for interactions and conduct key interactions with national authorities and international regulatory agencies in the scope of product development and marketing authorization

Supervise preparation of regulatory dossiers across the product classes and external vendors involved. Ensure transfer of knowledge in development across the product classes and facilitate harmonisation of regulatory strategies throughout BNT pipeline

Lead and develop the portfolio team ensuring education and training of team members to guarantee that experiences and know-how is available to meet requirements from the project assignments. Involve external expertise as needed in developments and maintenance, serve as escalation point for team members for project-specific issues

Regulatory Intelligence: Monitoring of changes and evolution in the regulatory landscape for therapeutics and/or diagnostics
What you have to offer:
University degree in natural sciences (medicine, pharmacy, chemistry, biotechnology, biology or equivalent) followed by 9+ years of experience in relevant roles/positions

Experience in regulatory strategy planning and proven ability to plan, coordinate and lead activities; including experience in projects of global health relevance, conducting WHO interactions and developments in LMIC regions

At least 5 years working experience with leadership roles in Regulatory Affairs, including experience in the development of infectious diseases vaccines, and responsibilities for global regulatory strategy

Good understanding of infectious diseases and immunology; additional experience in oncology / rare disease developments is a plus.

Ability to serve as a team leader, people and process management skill

Experiences in the field of biological products preferable

Knowledge of multidisciplinary functions involved in drug development

Knowledge of clinical research and its application to drug development in therapeutic area of relevance such as Cancer and Infectious diseases

Very structured, accurate and team-oriented way of working

Business fluent English is a must



Benefits for you:
BioNTech is committed to the wellbeing of our team members and offers a variety of benefits supporting our diverse employee base. We offer a competitive compensation package which will be determined by the contract type and selected candidate's qualifications and experience.
Please click the link below to review a highlight of our benefits -
https://www.biontech.com/int/en/home/careers/working-at-biontech.html
Have we kindled your pioneering spirit? 
This vacancy is to be hired at one of the following locations – Mainz Goldgrube. Apply now for your preferred locations and simply send us your application documents using our online form.
*BioNTech does not differentiate on the basis of gender, political opinion, religion or belief, nationality,
ethnic or social origin, age, sexual orientation, marital status, disability, physical appearance, health
status or any other aspect of personal status. We are committed to creating a diverse and inclusive
environment and are proud to be an equal opportunity employer. Most important – it's a match!

BioNTech - As unique as you