Senior Director* R&D Program Management - Immunomodulators Drug Portfolio Lead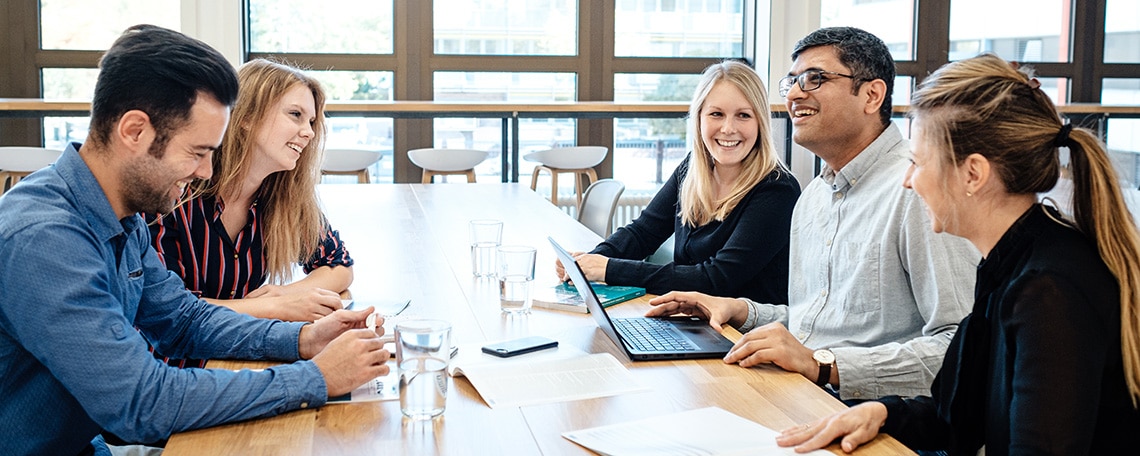 Become a member of the BioNTech Family!
As part of our team of more than 4,000 pioneers, you'll play a central role in solving some of the greatest scientific challenges of our time. In less than a year, we were able to develop our COVID-19 mRNA vaccine to the highest scientific and ethical standards – by far the fastest vaccine development in the history of medicine.
 
Our goal is to reduce the suffering of people with life-changing therapies by harnessing the potential of the immune system to develop novel therapies against cancer and infectious diseases. In doing so, we are guided by our three corporate values: innovation, passion and cohesion. If you also want to contribute to giving hope for a healthy future to many people, then we should get to know each other!
Senior Director* R&D Program Management - Immunomodulators Drug Portfolio Lead  
We broaden the universe of patients, improving the success rate and exploiting the full potential of the immune system.
Through your innovation, passion and unity with your colleagues you can become a pioneer in our Global R&D Program Management team, at the heart of aligning all functions to bring our science to survival.
In the function as Immunomodulators Drug Portfolio Lead within the Research & Development Program Management team you will lead a team of individual Project and Program Managers and oversee the research and clinical development programs of our Immunomodulators Drug Portfolio. The Immunomodulators Drug Portfolio Lead is part of the R&D Program Management Leadership Team and will be instrumental in building a best-in-class Project and Program Management team to deliver on BioNTech´s commitment to bring our science to survival. 
Your main responsibilities are:
Ensure global oversight and integration of multiple research & translational projects and development programs within the Immunomodulators Drug Portfolio including streamlining of daily operations, prioritization, risk/opportunity management and issue resolution
Integrate Drug Portfolio strategy and operational execution across corresponding projects and programs to ensure delivery of Drug Portfolio goals incl. strategic and operational guidance to responsible Program Managers and teams within the Immunomodulators Drug Portfolio
Proactively identify and escalate portfolio-wide opportunities and risks which require overarching pipeline- or organization-level action
Partner with Immunomodulators Drug Portfolio Leads in other functions to ensure progression of all projects and programs in the Immunomodulators Drug Portfolio by efficiently managing cross-functional/organizational relationships required to execute plans
Consolidate and share knowledge, best practices, and learnings across different platforms and program teams within the Immunomodulators Drug Portfolio and beyond
Build, mentor, develop, and retain talent and manage R&D Program Management team for the Immunomodulators Drug Portfolio incl. resource (personnel and budget) management, informed and risk-based decision-making, and prioritization
Partner, advise and support individual Project and Program Managers to prepare effectively for key strategic decision point discussions and senior leadership and governance interactions
Ensure Program Management deliverables within the Immunomodulators Drug Portfolio in relevant systems to enable accurate and effective decision-making in various processes e.g. budget, forecasting, long-term planning, strategic portfolio planning etc. 
Act as first point of contact and lead communications of Immunomodulators Drug Portfolio status at cross-functional forums 
Take a leading role in multidisciplinary organization-wide strategic and operational initiatives ensuring R&D Program Management and associated drug development departments´ forward integration to ensure achievement of BioNTech´s R&D portfolio goals
Act as change lead for continuous improvement and transformational initiatives. Champion and drive the use of processes
What you have to offer:
Advanced degree in natural/life sciences, medicine, or a comparable field
Demonstrated track record of extensive professional experience in managing teams in the translational and development stage setting in the biotechnology or pharmaceutical industry
Excellent expertise in the drug development process of pharmaceuticals
Profound therapeutic knowledge in the areas of immunology, immuno-oncology
Excellent, targeted communication skills 
Excellent, documented leadership skills including situational leadership
Strong interpersonal skills with the ability to influence without authority, motivate with enthusiasm and develop productive working relationships with key stakeholders
Demonstrated ability to build and lead global matrix teams, knowing how to work both at the strategic and operational level and when to delve deeper
Process-oriented and able to create and drive process while also recognizing when flexibility is needed
Proven track-record in implementing or supporting system/process improvements and change initiatives
Ability to pivot flexibly from strategy to operations and explain the interconnections to collaborators with a wide variety of backgrounds and disciplines
Benefits for you:
BioNTech is committed to the wellbeing of our team members and offers a variety of benefits supporting our diverse employee base. We offer a competitive compensation package which will be determined by the contract type and selected candidate's qualifications and experience.
Please click the link below to review a highlight of our benefits - https://www.biontech.com/int/en/home/careers/working-at-biontech.html
Have we kindled your pioneering spirit? 
Then apply now for your preferred locations and simply send us your application documents using our online form.
*BioNTech does not differentiate on the basis of gender, political opinion, religion or belief, nationality, ethnic or social origin, age, sexual orientation, marital status, disability, physical appearance, health status or any other aspect of personal status. We are committed to creating a diverse and inclusive environment and are proud to be an equal opportunity employer. Most important – it's a match!

BioNTech - As unique as you
www.biontech.com