NGS Automation Scientist*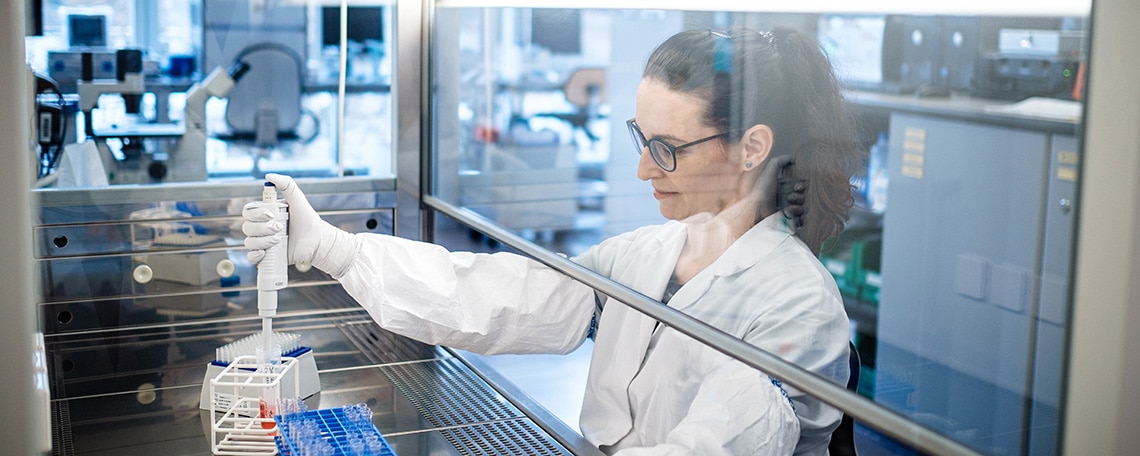 Become a member of the BioNTech Family!
As a part of our team of more than 4.000 pioneers, you will play a key role in developing solutions for some of the most crucial scientific challenges of our age. Within less than a year, we were able to develop our COVID-19 mRNA vaccine following the highest scientific and ethical standards – writing medical history.
 
We aim to reduce the suffering of people with life-changing therapies by harnessing the potential of the immune system to develop novel therapies against cancer and infectious diseases. While doing so, we are guided by our three company values: united, innovative, passionate. Get in touch with us if you are looking to be a part of creating hope for a healthy future in many people's lives.
NGS Automation Scientist*
At BioNTech you will support the establishment, testing and implementation of automated laboratory methods to GCLP requirements.
 
Your main responsibilities are: 
At BioNTech you will support the establishment, testing and implementation of automated laboratory methods according to GCLP requirements​ 

Creation, optimization and implementation of automation methods for clinical applications including validation of the associated computer systems and testing of interfaces to the Manufacturing Execution System (MES)​

Independently coordinate experiments within projects, plan and execute method optimizations including reporting​

Operation, maintenance and qualification of liquid handling robots (Beckman Coulter)​

Support for the transfer of methods and equipment into the regulated environment (GCLP)​

Documentation of all development results, preparatory documentation for method and equipment transfer, and regular reporting of results​
​
What you have to offer​.
Scientific degree in the field of molecular biology, biology or a comparable field (preferably with a PhD)​

At least five years of professional experience in handling automated large-scale instruments, especially liquid handling platforms (Beckman Coulter), as well as experience in the creation and implementation of automated pipetting methods. Affinity for computer-based systems​

Experience in NGS and performing molecular biological work (DNA/RNA extraction, cloning, gel electrophoresis, enzymatic RNA synthesis).​

Experience in GxP (GCP, GCLP, GMP or CLIA)​

Interested in developing new methods and testing equipment​

Very good knowledge of German and English


Benefits for you. 
Company Pension Scheme
Childcare
Jobticket
Company Bike
Leave Account
Fitness Courses
Mobile Office
Special Vacation
 
... and much more.
 
Have we kindled your pioneering spirit? 
Then apply now for our location Mainz and simply send us your application documents using our online form.

If you have any further questions, our Talent Acquisition Team will be happy to answer them on + 49 (0) 6131-9084-1291 (monday-friday, from 12 noon to 4 pm).

Job-ID 595 (please indicate for inquiries)

We look forward to your application!

*BioNTech does not differentiate on the basis of gender, race or ethnicity, religion, color, sexual orientation or identity, disability, age and other protected statuses as given by applicable law. We are committed to creating a diverse environment and are proud to be an equal opportunity employer. Most important – it's a match!

BioNTech - As unique as you

www.biontech.com