Director* Strategy & Operations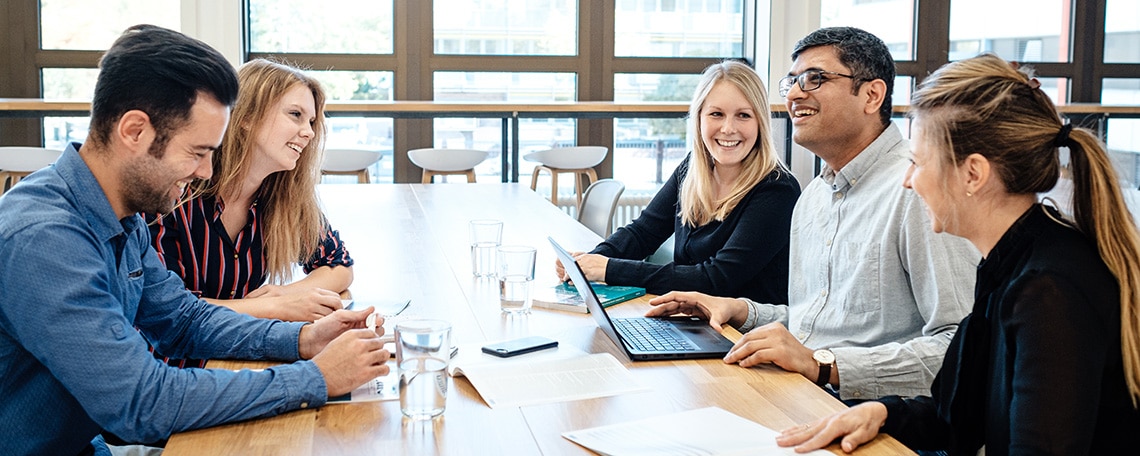 Become a member of the BioNTech Family!
As a part of our team of more than 4.000 pioneers, you will play a key role in developing solutions for some of the most crucial scientific challenges of our age. Within less than a year, we were able to develop our COVID-19 mRNA vaccine following the highest scientific and ethical standards – writing medical history.
 
We aim to reduce the suffering of people with life-changing therapies by harnessing the potential of the immune system to develop novel therapies against cancer and infectious diseases. While doing so, we are guided by our three company values: united, innovative, passionate. Get in touch with us if you are looking to be a part of creating hope for a healthy future in many people's lives.
As Director* Strategy & Operations you will be working on a wide range of global, cross-functional and impactful initiatives and growth projects for our company, with a focus to accelerate our development activities.

Your main responsibilities are:
Working on large-scale strategic, growth, transformation and organizational enhancement initiatives, enabling high quality standards and strategic alignment
You will work hand-in-hand with the VP Strategy and Operations to provide support on strategy and design aspects, Organizational Effectiveness, as well as Process Optimization. You will act as a strategic project manager and lead workstreams and initiatives around growth, transformation and blueprinting
As an internal partner, you will hands-on participate in all stages of an initiative from conceptualization to implementation, to deliver on project scope and objectives. Given our collaborative culture, you will be working in very flat, project-driven team structures
You will work with a broad spectrum of functions and will be exposed to senior levels of our management
You will work closely with them to develop strategies and tailored solutions to solve challenging business problems. You will generate critical market insights, analyze internal and external data to identify trends and opportunities, and to inform strategic directions
Furthermore, you will collaborate with external consultants and provide them guidance on how to meet our needs, prioritize scenarios and adapt to our business priorities
What you have to offer:
University degree (M.Sc.) in natural sciences, medicine, pharmacy economics or engineering; PhD/ MD/ MBA a plus
Multiple years (>4) of work experience in related business sectors (e.g. Healthcare, Pharma, biotech), plus several years (>3) of experience in top-tier consultancy firms, ideally in international settings
Profound knowledge of the pharmaceutical industry, its dynamics and key processes (e.g. drug development, clinical studies, product launch)
Demonstrated project experience around strategy development, organizational structures, business processes engineering, and deep knowledge around industry trends, technology and information affecting our business and multiple functions
Strong stakeholder management skills and competences to successfully work in cross-functional and international teams, as well as in a complex and fast moving environments
Strong analytical skills and demonstrated ability for strategic and conceptual thinking, paired with excellent communication and presentation skills in English (written and spoken), German beneficial
Strong business acumen and ability to understand how business model decisions impact operating model design and execution
Ability to travel up to 20% internationally is required
Benefits for you. 
Company Pension Scheme
Childcare
Jobticket
Company Bike
Leave Account
Fitness Courses
Mobile Office
Special Vacation
... and much more.
 
Have we kindled your pioneering spirit? 
Then apply now for our location Mainz and simply send us your application documents using our online form.

If you have any further questions, our Talent Acquisition Team will be happy to answer them on + 49 (0) 6131-9084-1291 (monday-friday, from 12 noon to 4 pm).

Job-ID 2425 (please indicate for inquiries)

We look forward to your application!

*BioNTech does not differentiate on the basis of gender, race or ethnicity, religion, color, sexual orientation or identity, disability, age and other protected statuses as given by applicable law. We are committed to creating a diverse environment and are proud to be an equal opportunity employer. Most important – it's a match!

BioNTech - As unique as you

www.biontech.com