Manager* Human Rights Management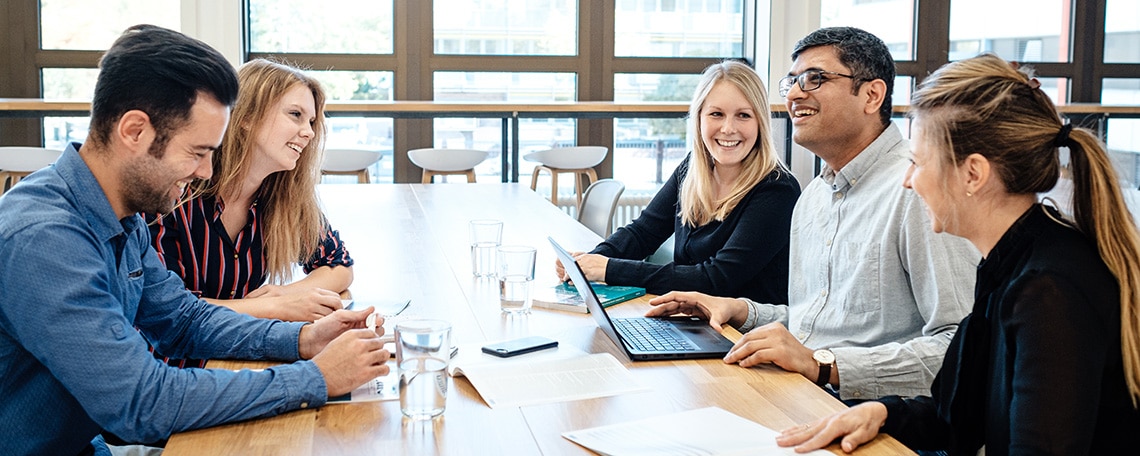 Become a member of the BioNTech Family!
As a part of our team of more than 4.000 pioneers, you will play a key role in developing solutions for some of the most crucial scientific challenges of our age. Within less than a year, we were able to develop our COVID-19 mRNA vaccine following the highest scientific and ethical standards – writing medical history.
 
We aim to reduce the suffering of people with life-changing therapies by harnessing the potential of the immune system to develop novel therapies against cancer and infectious diseases. While doing so, we are guided by our three company values: united, innovative, passionate. Get in touch with us if you are looking to be a part of creating hope for a healthy future in many people's lives.
BioNTech commits to respecting and upholding all internationally recognized human rights in our company and in our supply chain. In the role of Human Rights Manager*, you will contribute to ensuring and continuously developing our human rights standards.
As Human Rights Manager*, you support BioNTech's Human Rights Officer* in the responsible implementation and maintenance of due diligence obligations according to the German Supply Chain Due Diligence Act (Lieferkettensorgfaltspflichtengesetz) alongside other relevant new and existing standards and regulatory stipulations. In this role, you will report directly to the Human Rights Officer* (HRO). Your role enables and requires you to work cross-functionally. You will be the first point of contact for internal and external queries (e. g. NGOs and other stakeholders or from BAFA – Federal Office of Economics, Export Control).
Your tasks and responsibilities: 

•    Monitor human rights and environmental risks for BioNTech's operation and its supply chain via internal systems and processes in close cooperation with relevant functions
•    Annually renew and progress human rights risk analysis as well as initiate ad-hoc analysis as necessary to identify potential and actual risks
•    Review and prioritize identified risks and develop preventive and remedial measures to reduce and mitigate risks in collaboration with relevant internal and external stakeholders
•    Carefully weigh, review and prioritize possible violations and adverse impacts to derive the appropriate engagement level and course of action
•    Monitor the implementation of efficient and appropriate remedial actions to prevent, minimize, or ideally end the extent of potential adverse impacts or violations
•    Support and continue existing initiatives and further develop processes and procedures to improve human rights and environmental risk management systems
•    Further develop necessary documentation processes in line with already existing processes and regulatory changes
•    Provide regular status updates to the HRO on BioNTech's human rights and environmental risk management (potential findings and derived/proposed appropriate measures)
•    Monitor relevant legal and regulatory developments globally, regularly report pending changes to the HRO 
•    Document and prepare reports on human rights and environmental risk management at BioNTech
•    In agreement with the HRO communicate with external stakeholders and participate in multi-stakeholder dialogues and exchange within the industry network on human rights issues, current trends, and developments
What you have to offer.

•    University degree in the field of law, social sciences, political science, sustainability management, development studies, or comparable
•    5+ years of professional experience, ideally in an international company, an association, or an NGO managing similar tasks 
•    Ideally industry experience: pharmaceutical, biotechnology or related industries
•    Practical experiences in the field of human rights/ environmental due diligence and good comprehension of relevant standards and schemes
•    In-depth knowledge of internationally recognized human rights frameworks as well as national and, ideally, international human rights-related laws and regulations 
•    Strong personal interest in the topic of corporate due diligence and human rights
•    Distinct communication skills verbal and written in German and English
•    Independent, proactive approach to work, organizational skills, and high implementation strength even in complex projects
Benefits for you. 
Company Pension Scheme
Childcare
Jobticket
Company Bike
Leave Account
Fitness Courses
Mobile Office
Special Vacation
... and much more.
 
Have we kindled your pioneering spirit? 
Then apply now for our location Mainz and simply send us your application documents using our online form.

If you have any further questions, our Talent Acquisition Team will be happy to answer them on + 49 (0) 6131-9084-1291 (monday-friday, from 12 noon to 4 pm).

Job-ID 3505 (please indicate for inquiries)

We look forward to your application!

*BioNTech does not differentiate on the basis of gender, political opinion, religion or belief, nationality, ethnic or social origin, age, sexual orientation, marital status, disability, physical appearance, health status or any other aspect of personal status. We are committed to creating a diverse and inclusive environment and are proud to be an equal opportunity employer. Most important – it's a match!

BioNTech - As unique as you

www.biontech.com