Global Engineering Project Scheduler*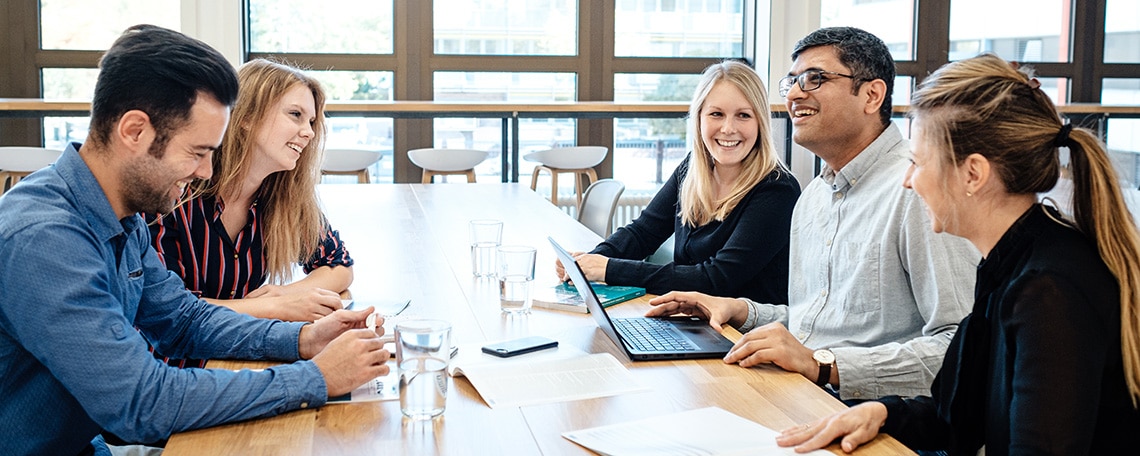 Become a member of the BioNTech Family!
As a part of our team of more than 4.000 pioneers, you will play a key role in developing solutions for some of the most crucial scientific challenges of our age. Within less than a year, we were able to develop our COVID-19 mRNA vaccine following the highest scientific and ethical standards – writing medical history.
 
We aim to reduce the suffering of people with life-changing therapies by harnessing the potential of the immune system to develop novel therapies against cancer and infectious diseases. While doing so, we are guided by our three company values: united, innovative, passionate. Get in touch with us if you are looking to be a part of creating hope for a healthy future in many people's lives.
For the implementation of our strategic investment projects for the expansion of our GMP production capacities we are looking for reinforcement in "Global Engineering". The objective of the position is the scheduling and control in local and global engineering projects. The Project Scheduler* is responsible for setting up, tracking and analyzing project schedules as well as transparent presentation of deadlines, dependencies and current status including reporting.
Your Tasks:
Setting up MS Project detailed schedules (in MS Project and Primavera P6 if applicable).
Execution of Interactive Planning Sessions to set up schedules
Analyses in Power BI and own analyses (MS Excel, databases) to show progress and current delays
Query of deadlines and status of ongoing activities with all project participants
Critical path representation and information of critical deadlines to all project participants
TARGET/ACTUAL comparison
Presentation of main activities in schedule overviews (MS Powerpoint think-cell)
Participation in project meetings
Reporting to management (creation of reports, status presentations and communication)
Resource planning in MS Project, as well as cost tracking if necessary
Support of the responsible project managers in the coordination of the project participants
If necessary, support of production planning or coordination with production planning
Your Qualifications:
Completed studies in the field of engineering (mechanical engineering, bioprocess engineering, chemical engineering, automation technology, mechatronics, electrical engineering, or similar), civil engineering, architecture or comparable qualification (e.g. training in technical profession).
Professional experience and broad knowledge in project controlling and project management, especially in project scheduling
Excellent handling of MS Project and evaluation tools (Power BI, advanced MS Excel knowledge, database building if necessary)
Excellent handling of MS PowerPoint for a clear presentation of the project status
Basic knowledge of other scheduling tools (e.g. Primavera)
Excellent technical knowledge with a proven ability to deliver projects safely, effectively and compliantly
Strong communication and teamwork skills, ability to work under pressure, and a structured and goal-oriented approach to work
Very good knowledge of German and English, both written and spoken
Desirable in addition to your qualification
Basic knowledge of GxP regulations in the biotechnology and/or pharmaceutical industry 
Experience in investment projects in the biotechnology, chemical or pharmaceutical industry 
Broad interdisciplinary knowledge (process engineering and process understanding in the field of biotechnology) 
Certification as project manager (e.g. PMI PMP)
Benefits for you. 
Company Pension Scheme
Childcare
Jobticket
Company Bike
Leave Account
Fitness Courses
Mobile Office
Special Vacation
... and much more.
 
Have we kindled your pioneering spirit? 
Then apply now for our location Mainz and simply send us your application documents using our online form.

If you have any further questions, our Talent Acquisition Team will be happy to answer them on + 49 (0) 6131-9084-1291 (monday-friday, from 12 noon to 4 pm).

Job-ID 3252 (please indicate for inquiries)

We look forward to your application!

*BioNTech does not differentiate on the basis of gender, political opinion, religion or belief, nationality, ethnic or social origin, age, sexual orientation, marital status, disability, physical appearance, health status or any other aspect of personal status. We are committed to creating a diverse and inclusive environment and are proud to be an equal opportunity employer. Most important – it's a match!

BioNTech - As unique as you

www.biontech.com