Director* R&D Program Management - Antibodies Portfolio
Open for hire at one of the following locations –  Mainz Goldgrube, Cambridge Erie Street, London.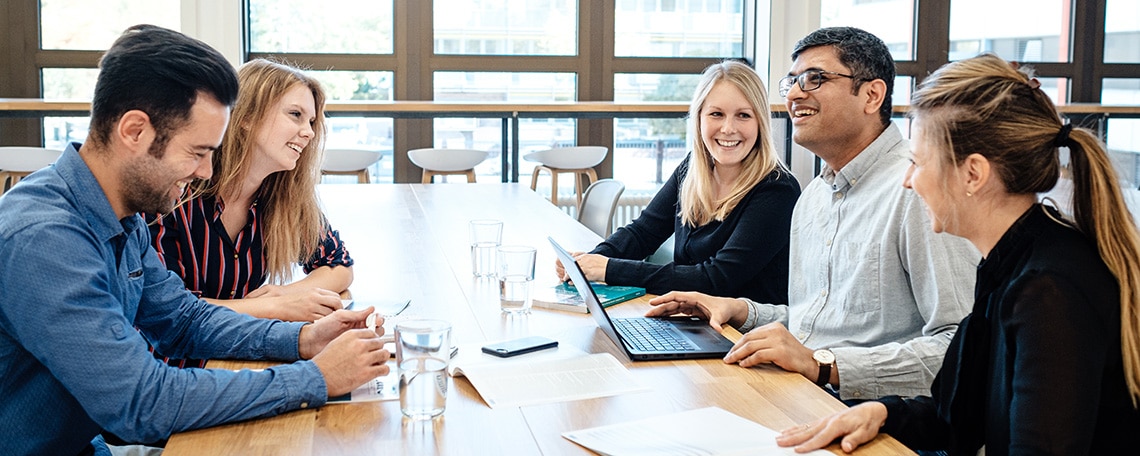 Become a member of the BioNTech Family!

As a part of our team of more than 5.000 pioneers, you will play a key role in developing solutions for some of the most crucial scientific challenges of our age. Within less than a year, we were able to develop our COVID-19 mRNA vaccine following the highest scientific and ethical standards – writing medical history.
 
We aim to reduce the suffering of people with life-changing therapies by harnessing the potential of the immune system to develop novel therapies against cancer and infectious diseases. While doing so, we are guided by our three company values: united, innovative, passionate. Get in touch with us if you are looking to be a part of creating hope for a healthy future in many people's lives.
Director* R&D Program Management - Antibodies Portfolio 
We broaden the universe of patients, improving the success rate and exploiting the full potential of the immune system. Through your innovation, passion and unity with your colleagues you can become a pioneer in our Global R&D Program Management team, at the heart of aligning all functions to bring our science to survival.
 
At BioNTech, you will be responsible for the efficient end-to-end management of our global R&D Antibody Programs and/or drug platforms at all development stages and the contribution to further advancements of R&D Program Management and drug development processes.
Your responsibilities may include:
Lead program/drug platform management activities for an antibody program within the clinical phase incl. planning, execution, monitoring, reporting, decision-making support

Co-lead the program/drug platform strategy together with program/platform development lead and the core team to drive programs through milestones

Ensure integration and execution across all functional areas in delivering the program's or drug platform development´s goals and the team's success (scope, budget, time, quality)

Support commercial / licensing / partnering / intellectual property activities related to the programs/ drug platforms as needed

Facilitate strong cross-functional communication by building working relationships across the organization & within collaborations with other companies

Help drive a culture of achievement and accountability within teams

Lead the implementation of new processes and process improvement initiatives within and beyond R&D Program Management department

Lead/contribute to global drug development structure initiatives and cross-functional processes ensuring swift and seamless transition of assets through different development phases
What you have to offer:
Bachelor/Master degree or PhD in medicine, human biology, biology, biochemistry or a comparable field

Demonstrated track record of professional experience in managing antibody programs at clinical stages in the pharmaceutical industry including experiences in working with collaborations

Excellent expertise in the drug development process incl. conducting clinical studies and manufacturing of pharmaceuticals

Profound therapeutic knowledge in the  area of (immuno-)oncology

Excellent, targeted communication and experience in lateral leading of complex cross-functional program teams in a matrix environment

Strong interpersonal skills with the ability to influence without authority, motivate with enthusiasm and develop productive working relationships with key stakeholders

Process oriented, yet flexible. Able to create and drive process while also recognizing when flexibility is needed

Proven track-record in implementing system/process improvements and change initiatives
Benefits for you:
BioNTech is committed to the wellbeing of our team members and offers a variety of benefits supporting our diverse employee base. We offer a competitive compensation package which will be determined by the contract type and selected candidate's qualifications and experience.
Please click the link below to review a highlight of our benefits -
https://www.biontech.com/int/en/home/careers/working-at-biontech.html
Have we kindled your pioneering spirit? 
This vacancy is to be hired at one of the following locations – Mainz Goldgrube, Cambridge Erie Street, London. Apply now for your preferred locations and simply send us your application documents using our online form.
*BioNTech does not differentiate on the basis of gender, political opinion, religion or belief, nationality,
ethnic or social origin, age, sexual orientation, marital status, disability, physical appearance, health
status or any other aspect of personal status. We are committed to creating a diverse and inclusive
environment and are proud to be an equal opportunity employer. Most important – it's a match!

BioNTech - As unique as you