Director* Global Scientific Engagement
Open for hire at one of the following locations –  Mainz Goldgrube, Cambridge Erie Street, London. - Job ID: 4870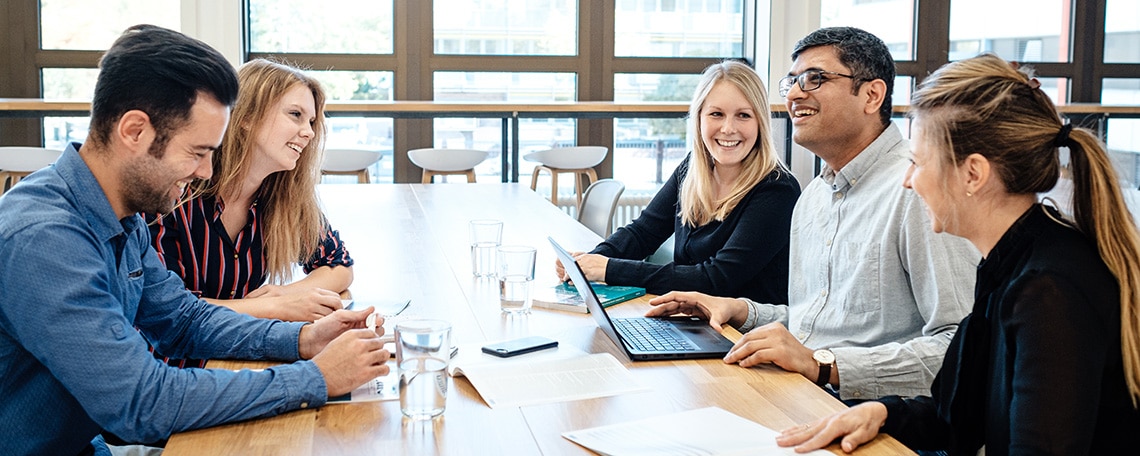 Become a member of the BioNTech Family!

As a part of our team of more than 5.000 pioneers, you will play a key role in developing solutions for some of the most crucial scientific challenges of our age. Within less than a year, we were able to develop our COVID-19 mRNA vaccine following the highest scientific and ethical standards – writing medical history.
 
We aim to reduce the suffering of people with life-changing therapies by harnessing the potential of the immune system to develop novel therapies against cancer and infectious diseases. While doing so, we are guided by our three company values: united, innovative, passionate. Get in touch with us if you are looking to be a part of creating hope for a healthy future in many people's lives.
Director* Global Scientific Engagement 
The Global Scientific Engagement role drives internal and external scientific engagement strategy for the Respiratory Infectious Disease portfolio for Global Medical Affairs, by strengthening relationships with global external experts and academic & research centres of excellence.
Responsibilities
Leverages professional and credible relationships with external experts, patient advocacy groups, scientific organisations and research/academic centres of excellence, to ensure credible and transparent scientific exchange with high scientific value
Develops scientifically rigorous strategic imperatives related to scientific engagement that support the addressing unmet medical needs and key scientific questions from the clinical and healthcare community specific
Derives and delivers a scientific exchange strategy for respiratory infectious diseases including activities such as scientific webinars, symposias and other scientific exchange mechanisms to improve scientific knowledge within the clinical and healthcare community
Delivers actionable insights to the Global Medical Affairs and cross-functional teams within BioNTech
Drives scientific expert meeting sand advisory boards to generate key scientific insights that meet unmet medical needs
Engage with the Global Public Health Office to facilitate a consistent scientific engagement strategy throughout the company in all scientific activities within the respiratory infectious diseases and beyond as needed
Work closely with the Scientific Communications Lead to deliver a coherent Scientific communication strategy externally within all activities and interactions
Ensure that all activities and interactions are conducted with due regard to all applicable local, global and national laws, regulations, guidelines, codes of conduct, company policies and accepted standards of best practice.
Ensure compliance with all statutory and legal requirements as well BioNTech internal processes and procedures
Qualifications
Appropriate scientific/medical qualification (PhD, Pharmacist, Medic)
Exemplary project management and communication skills
Excellent interpersonal skills and presentation skills and ability to assimilate complex data
At least 7 years' experience working with key Scientific Centres of Excellence and Organisations in an above country role (EU/EMEA/International or Global) within Infectious Diseases and Vaccines with active knowledge and existing relationships with key experts
Vast experience working with Country and Regional Codes of Practices (including EFPIA)
Experience working with global vaccine experts
Experience coordinating and setting up above country education programmes and/or scientific symposia
Native English (or equivalent).  Business Fluency in English mandatory, German Language a plus
Agile and able to cope with a fast paced environment
Benefits for you
BioNTech is committed to the wellbeing of our team members and offers a variety of benefits in support of our diverse employee base. We offer competitive remuneration packages which is determined by the specific role, location of employment and also the selected candidate's qualifications and experience.
Click here to find out more about what we do, the careers we offer and also the benefits we provide.
Note: The availability, eligibility and design of the listed benefits may vary depending on the location. The final requirements for the individual use of our benefits are based on the company's internal policies and applicable law.
Have we kindled your pioneering spirit? 
This vacancy is to be hired at one of the following locations – Mainz Goldgrube, Cambridge Erie Street, London. Apply now for your preferred job and location through our careers site.

*BioNTech does not tolerate discrimination, favoritism, or harassment based on gender, political opinion, religion or belief, nationality, ethnic or social origin, age, sexual orientation, marital status, disability, physical appearance, health status or any other aspect of personal status. We are committed to creating a diverse and inclusive environment and are proud to be an equal opportunity employer. Most important – it's a match!