Director* Clinical Pharmacology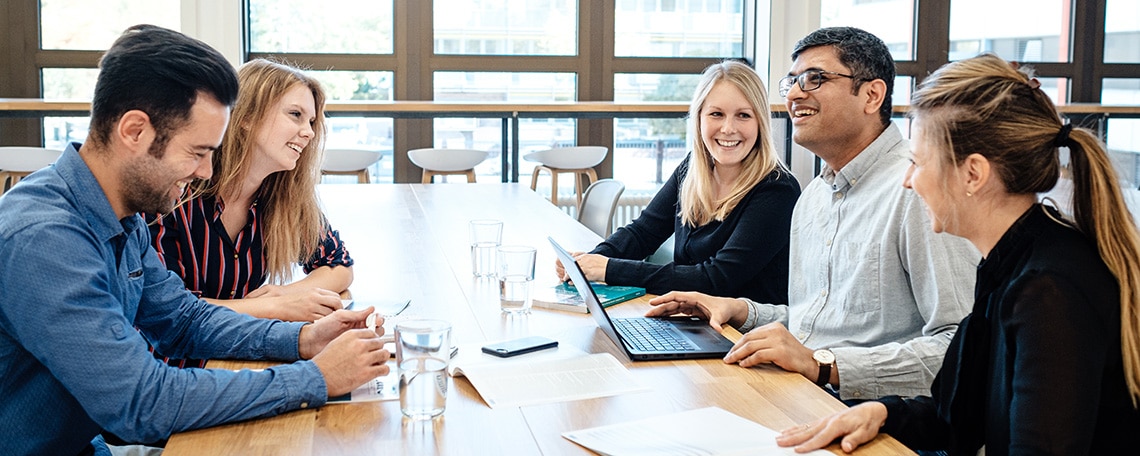 Become a member of the BioNTech Family!

As part of our team of more than 4,000 pioneers, you'll play a central role in solving some of the greatest scientific challenges of our time. In less than a year, we were able to develop our COVID-19 mRNA vaccine to the highest scientific and ethical standards – by far the fastest vaccine development in the history of medicine.
 
Our goal is to reduce the suffering of people with life-changing therapies by harnessing the potential of the immune system to develop novel therapies against cancer and infectious diseases. In doing so, we are guided by our three corporate values: innovation, passion and cohesion. If you also want to contribute to giving hope for a healthy future to many people, then we should get to know each other!
A genuine interest and understanding of the science supporting the pipeline, an ability to work collaboratively in a multidisciplinary team setting, and a commitment to developing new treatments for patients with cancer are critical for success.
Core responsibilities:
Supervise or leads the analysis, interpretation and reporting of clinical pharmacokinetic data

Drives the necessary PKPD, exposure response and translational modeling and quantitative pharmacology activities to achieve mechanistic understanding of novel drug candidates, and support optimal dose and dosing schedule decisions

Supervise or plans, designs, executes and reports program-specific clinical pharmacology studies (e.g. assessment of QT, food effect, ADME, DDI strategy, special populations, etc.) to support development and rapid registration of BioNTech products, by working cross-functionally with Translational Sciences Lead, Clinical Research, Biomarker operations specialists and other partners

Partners with research leads for the design and data analysis/interpretation of pharmacokinetic (PK), toxicokinetic and pharmacodynamics (PD) aspects of preclinical studies

Provides state of the art clinical pharmacology and pharmacometrics input in regulatory documents (e.g. IB, regulatory briefing book,  NDA/BLA)

Provides translational PK expertise and representation at global health authority meetings

Recruit, guide and train junior staff
Requirements: 
Ph.D. in pharmaceutics, pharmacokinetics, pharmacology, pharmacometrics, or related discipline, or Pharm.D. or M.D. with relevant experience

Minimum 8 years of experience in the biotechnology or pharmaceutical industry including a strong understanding of early and late drug development process from IND through NDA/BLA

Direct experience in leading clinical pharmacology activities in drug development programs, from early exploratory studies to Phase 2/3 programs in Oncology and/or Infectious diseases.

Experience in translational research and/or pharmacometrics and its application to cancer drug development, including PKPD, exposure response and translational modeling activities to support optimal dose and dosing schedule decisions

Strong fundamental or research background with interest in understanding PK and PK/PD data in the context of complex biology

Preferred scientific and clinical background in Oncology and/or Infectious diseases

Proficient in using Phoenix WinNonlin, R, NONMEM, MATLAB or other pharmacokinetic and modeling software. 

Strong documentation and organizational skills, as well as proven ability to be self-motivated and able to work independently 

Excellent communication and presentation skills to efficiently relay information to project teams and other key stakeholders

Understand cross-functional needs and ability to serve as a matrix leader or lead in a matrix environment

Ability to effectively recruit, guide and train junior staff

Proficiency in English (written and spoken)
Benefits for you. 
BioNTech is committed to the wellbeing of our team members and offers a variety of benefits supporting our diverse employee base. We offer a competitive compensation package which will be determined by the contract type and selected candidate's qualifications and experience.
Please click the link below to review a highlight of our benefits -
https://www.biontech.com/int/en/home/careers/working-at-biontech.html
Have we kindled your pioneering spirit? 
Then apply now for your preferred locations and simply send us your application documents using our
online form.
*BioNTech does not differentiate on the basis of gender, political opinion, religion or belief, nationality,
ethnic or social origin, age, sexual orientation, marital status, disability, physical appearance, health
status or any other aspect of personal status. We are committed to creating a diverse and inclusive
environment and are proud to be an equal opportunity employer. Most important – it's a match!

BioNTech - As unique as you
www.biontech.com