Corporate Communications and Events Manager*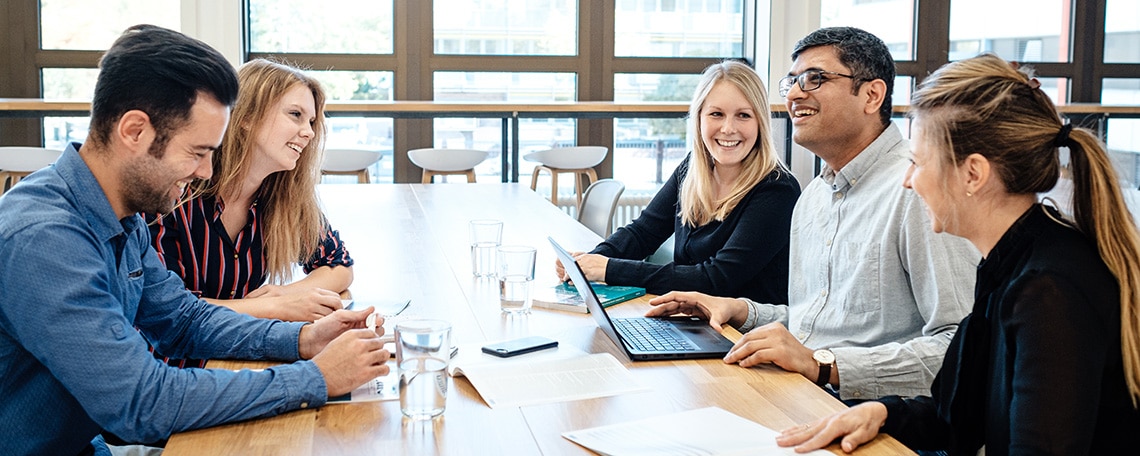 Become a member of the BioNTech Family!
As a part of our team of more than 4.000 pioneers, you will play a key role in developing solutions for some of the most crucial scientific challenges of our age. Within less than a year, we were able to develop our COVID-19 mRNA vaccine following the highest scientific and ethical standards – writing medical history.
 
We aim to reduce the suffering of people with life-changing therapies by harnessing the potential of the immune system to develop novel therapies against cancer and infectious diseases. While doing so, we are guided by our three company values: united, innovative, passionate. Get in touch with us if you are looking to be a part of creating hope for a healthy future in many people's lives.
As Corporate Communications and Events Manager you will be an integral part of the Corporate Communications team and will work closely with the executive management. Your field of responsibility will comprise the planning and execution of virtual and in-person events with global participants from stakeholder groups including media, high-ranking government officials and industry leaders. In addition, you will support the Corporate Communications team in communications related projects such as the coordination of video documentaries and media relations. As Corporate Communications and Events Specialist you will report to the Senior Director of Global Corporate Communications.

Your main responsibilities are:
Planning and executing virtual and in-person events, trade shows and conferences with global participants from various stakeholder groups

Planning and executing corporate communications related projects across a diverse range of topics, e.g. video documentaries, site visits or cooperation with museums for exhibitions

Coordinate scheduling and logistics for events including contract negotiations, guest lists, venue preparation, travel planning, security, catering, entertainment, equipment and decor

Serve as liaison to senior level executives, high-ranking government officials, and industry leaders throughout the planning process and at the events

Prepare agendas and briefing materials for events, conferences and trade shows for internal stakeholders including senior level executives

Develop event materials for external stakeholders including media, government officials and industry leaders

Maintain and build a comprehensive database of industry contacts, vendors, and venues

Support the Corporate Communications team for media outreach, media relations and media appointments
What you have to offer:
Bachelor's or Master's degree and at least 5 years of professional experience in event management in an international event agency or company

Extensive experience in planning and coordinating trade shows, corporate events, and events with a political/social context

Ability to anticipate the expectations of various stakeholders (media, high-level government officials and industry leaders) and translate them into suitable event concepts

Superior organizational skills including efficient time management, and meticulous attention to detail

Experience in the preparation of relevant communication documents such as briefings, timelines, presentations

Team player with strong communication and negotiation skills, who remains calm under pressure without losing your customer-focused attitude

Used to working in a fast-paced environment and showing initiative

Experience in managing budgets and expense tracking

Business fluent in German and English
Benefits for you. 
Company Pension Scheme
Childcare
Jobticket
Company Bike
Leave Account
Fitness Courses
Mobile Office
Special Vacation
... and much more.
 
Have we kindled your pioneering spirit? 
Then apply now for our location Mainz and simply send us your application documents using our online form.

If you have any further questions, our Talent Acquisition Team will be happy to answer them on + 49 (0) 6131-9084-1291 (monday-friday, from 12 noon to 4 pm).

Job-ID 2402 (please indicate for inquiries)

We look forward to your application!

*BioNTech does not differentiate on the basis of gender, race or ethnicity, religion, color, sexual orientation or identity, disability, age and other protected statuses as given by applicable law. We are committed to creating a diverse environment and are proud to be an equal opportunity employer. Most important – it's a match!

BioNTech - As unique as you

www.biontech.com