Associate Director* Insurance
Open for hire at one of the following locations –  Mainz Goldgrube. - Job ID: 5458 - Hiring Manager: Anna Bichel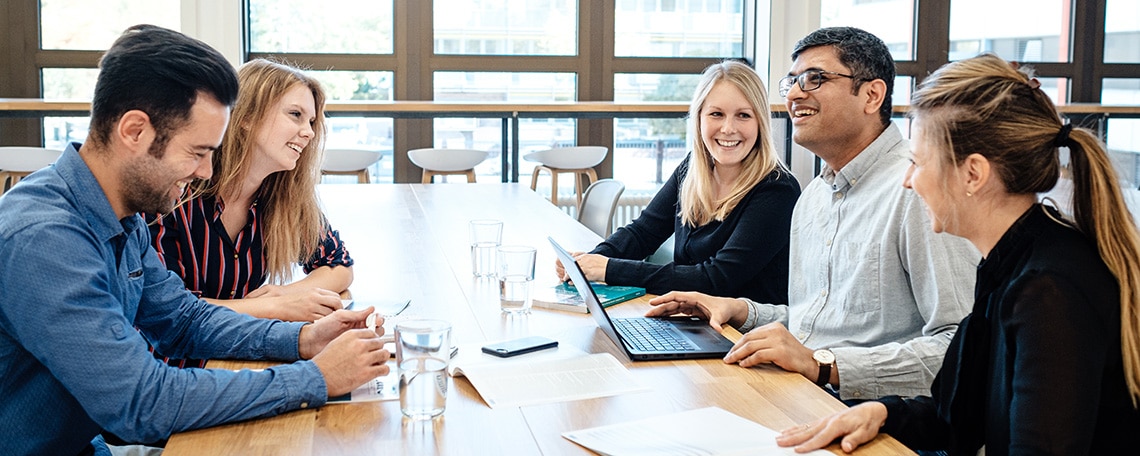 Become a member of the BioNTech Family!

As a part of our team of more than 5.000 pioneers, you will play a key role in developing solutions for some of the most crucial scientific challenges of our age. Within less than a year, we were able to develop our COVID-19 mRNA vaccine following the highest scientific and ethical standards – writing medical history.
 
We aim to reduce the suffering of people with life-changing therapies by harnessing the potential of the immune system to develop novel therapies against cancer and infectious diseases. While doing so, we are guided by our three company values: united, innovative, passionate. Get in touch with us if you are looking to be a part of creating hope for a healthy future in many people's lives.
Associate Director* Insurance 
The Associate Director* Insurance is responsible for implementing and managing the insurance programs for the BioNTech group within the Insurance team and supporting the Director Global Insurance. 

Main responsibilities.
Following of contractual relationships for clients (internal) and other stakeholders (insurers / brokers / suppliers / providers / adjusters / engineers / consultants)

Monitoring insurance budgets and payment of invoices to ensure consistent coverage

Managing claims and loss control activities

Preparing loss analysis to support insurance strategy

Follow-up on solution searching and implementation relative to safety, which could lead to litigation, if overlooked

Training and informing other staff about risk awareness

Developing and supporting internal structured guidelines and drafting presentations about the managed risk 

Supporting operative business relative to alternative insurance solutions

What you have to offer.
C

ompleted studies, ideally Legal, Insurance, Finance or comparable 

  

Good organizational skills are required to cope with a large number of tasks and stakeholders

Good communication and interpersonal skills to present information and convey findings effectively and efficiently

Strong rigour and technical skills while paying particular attention to detail

You are required to be self-motivated, open-minded, with an international appetite – English and German language skills are a must

Insurance experience (this is at minimum a second job in the insurance market for commercial or corporate business after 2 to 5 years in a broker or insurer team)

Computer skills and accounting or legal skills are a real plus

 
Benefits for you
Flexible Working Time
Mobile Office
Work from EU Countries
Company Pension Scheme
Childcare
Jobticket
Company Bike
Leave Account
Fitness Courses
 
... and much more.
Have we kindled your pioneering spirit? 
This vacancy is to be hired at one of the following locations – Mainz Goldgrube. Apply now for your preferred job and location through our careers site.

*BioNTech does not tolerate discrimination, favoritism, or harassment based on gender, political opinion, religion or belief, nationality, ethnic or social origin, age, sexual orientation, marital status, disability, physical appearance, health status or any other aspect of personal status. We are committed to creating a diverse and inclusive environment and are proud to be an equal opportunity employer. Most important – it's a match!