Regional Security Manager, US Region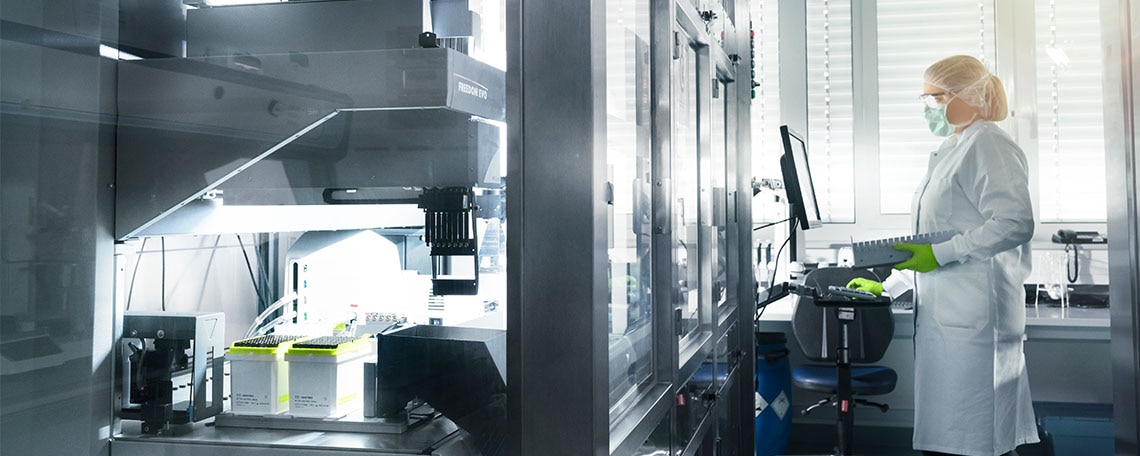 Become a member of the BioNTech Family!
Based in Cambridge, MA and Gaithersburg, MD. We are committed to improving the health of people worldwide with our fundamental research and our work in the area of development of immunotherapies utilizing the full potential of the immune system to fight cancer, infectious diseases and other serious diseases. We believe in scientific rigor, innovation and passion as driving forces. BioNTech was founded by scientists and physicians to translate science into survival by combining fundamental research and operational excellence.
With decades of deep immunology expertise and experience in developing and optimizing mRNA as part of its broad suite of novel technologies, the company is working with the global community to defeat life-threatening and serious diseases such as cancer, COVID-19, malaria and tuberculosis. The first ever approved mRNA vaccine was created in the labs of BioNTech in Mainz, Germany. A fully integrated immunotherapy powerhouse. We remain focused on bringing our broad pipeline of next-generation immunotherapies and vaccines to people around the world to address cancer, infectious diseases, as well as a growing list of other medical conditions. To accomplish this, we continue to be deeply rooted in science and academic research while also having built a fully integrated, global immunotherapy company with cGMP and GMP manufacturing facilities anchored around deep expertise in immunology and complemented by an expanding set of capabilities.
 
Regional Security Manager, US Region
This position can be based at either US Flagship Offices:   Cambridge, MA or Gaithersburg, Maryland
· Implementation and auditing of our security standards and processes
· Regular collaboration and coordination with the central GS&P team as well as local and central business and support functions
· Identification, assessment and management of security risks and incidents at sites in the area of responsibility
· First point of contact for the region for all physical security topics
· Development, implementation, and maintenance of security concepts at the sites
· Rollout of new GS&P initiatives, continuous improvement projects and new processes at site level
· Planning, implementation and reporting of security audits and risk assessments
· Oversight of security staffing and related contract support at facilities in region
· Support regional stakeholders to address security-related matters
Minimum Requirements
· Bachelor's degree and at least 5 years of relevant professional experience in the field of security management
· Experience with the simultaneous management of several sites
· Strong project and process thinking
· Ability to integrate security into business decisions
· Being a self-starter, reliability, and assertiveness
·

Collaborate/partner with stakeholders from different cultures, locations, and hierarchy.
· Travel is 30% within the region and other international sites including HQ in Mainz, Germany
Preferred Requirements:
· International security management experience
· Experience in pharmaceutical industry


Benefits for you:
 
BioNTech US is committed to the well being of our team members and offers a variety of benefits supporting our diverse employee base. Salaried/Position-Targeted Hourly Employees working 30+ hours per week are eligible for our comprehensive benefits package. Benefits include but are not limited to:
Medical, Dental and Vision Insurance

Life, AD&D, STD and LTD Insurance

HSA & FSA Spending Accounts

Health & Wellness, including free onsite gym access

Adoption & Surrogacy Assistance

Vacation and Unlimited Sick Time

Holidays and Floating Holidays, including discretionary winter shutdown

401(K) Plan with Significant Company Match

Tuition Reimbursement and Professional Development

Commuting Assistance and subsidized parking

Discounted Home and Auto Insurance

Pet Insurance
Plus more benefits that will be shared upon hire!
Have we kindled your pioneering spirit? 
 
Then apply now for our location Cambridge (Boston) and simply send us your application documents using our online form.

*BioNTech does not differentiate on the basis of gender, political opinion, religion or belief, nationality, ethnic or social origin, age, sexual orientation, marital status, disability, physical appearance, health status or any other aspect of personal status. We are committed to creating a diverse and inclusive environment and are proud to be an equal opportunity employer. Most important – it's a match!
 
BioNTech - As unique as you