Safety Strategy Lead* Oncology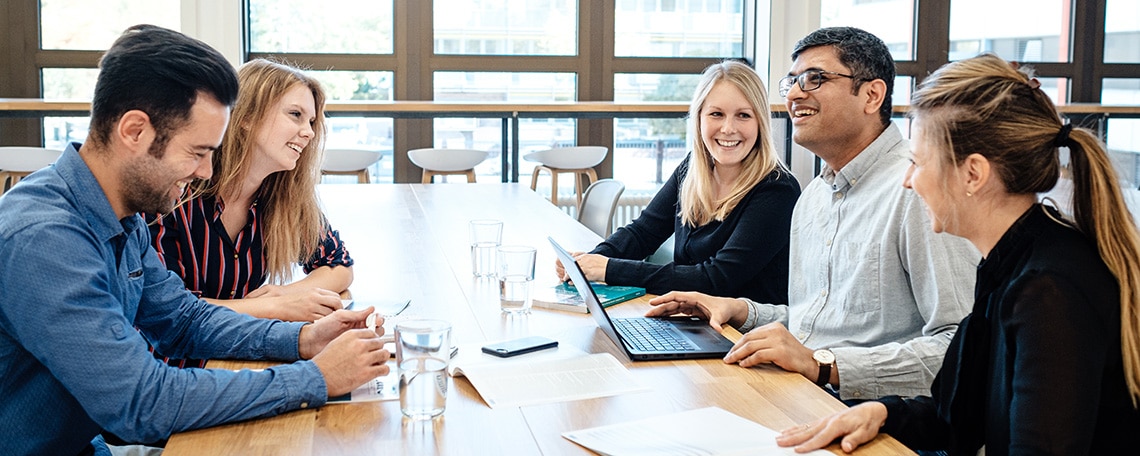 Become a member of the BioNTech Family!
As a part of our team of more than 4.000 pioneers, you will play a key role in developing solutions for some of the most crucial scientific challenges of our age. Within less than a year, we were able to develop our COVID-19 mRNA vaccine following the highest scientific and ethical standards – writing medical history.
 
We aim to reduce the suffering of people with life-changing therapies by harnessing the potential of the immune system to develop novel therapies against cancer and infectious diseases. While doing so, we are guided by our three company values: united, innovative, passionate. Get in touch with us if you are looking to be a part of creating hope for a healthy future in many people's lives.
Safety Strategy Lead Oncology MSPv

Your main responsibilities are:
Oversight of, and accountability for the quality performance of one or more safety management team(s) that each are responsible for the safety monitoring, signal management and benefit risk assessment of a program; 

At portfolio level, the responsibility to formulate and drive the optimal development safety strategy for the respective oncology programs in clinical development;

Where applicable, presentations on safety matters at regulatory authority meetings;

Responsibility for a regular assessment of the Benefit Risk assessment of the products in development; may decide that an emergent safety issue/product alert deserves escalation up to the executive safety governance body for arbitration and/or action;

Leadership to ensure that single case reporting, signal management and risk management activities which occur under his/ her direction and competence, are performed at all times in compliance with applicable law, global and local regulations, and in accordance with internal and external quality standards; 

Oversight on the quality content of the safety contributions to clinical and regulatory documents such as briefing book for regulatory authority meetings, investigator's brochure, clinical study report safety conclusion section, responses to regulatory authority inquiries and other clinical/regulatory documents as needed;

Participation in due diligence for BioNTech's Licensing /Acquisition initiatives; assure the representation of medical safety in Alliance management projects such as safety data exchange agreement negotiations; representation of medical safety in joint oversight committees with development partners, or participation in other collaborative development projects;

The Safety Strategy Lead is the safety subject matter expert at the portfolio level and is the arbiter for safety related issues in any of its constituting programs, as they may arise.
What you have to offer.
Several years of experience in the innovative pharmaceutical industry, of which 3 years of medical safety leadership experience in the development of advanced therapeutic medicinal products and/or cellular therapy and/or immuno-oncology products

Medical Degree. In addition, a PhD and/or a clinical specialism certification in internal medicine, clinical oncology, hemato-oncology, etc., preferred 

Exposure to, or direct experience in working with Regulatory Agencies on development strategies for innovative oncology products, in particular those of US and EU

Experience in overseeing medical safety staff
Have achieved demonstrable results with a multidisciplinary team in a matrix organization
Holds him/herself accountable for achieving high ethical standards in work and behaviours

Above-average communication skills: able to express complex analyses in concise, clear language; finds persuasive arguments; and, an excellent command of the English language.
Benefits for you. 
Company Pension Scheme
Childcare
Jobticket
Company Bike
Leave Account
Fitness Courses
Mobile Office
Special Vacation
... and much more.
 
Have we kindled your pioneering spirit? 
Then apply now for our location Mainz and simply send us your application documents using our online form.

If you have any further questions, our Talent Acquisition Team will be happy to answer them on + 49 (0) 6131-9084-1291 (monday-friday, from 12 noon to 4 pm).

Job-ID 3506 (please indicate for inquiries)

We look forward to your application!

*BioNTech does not differentiate on the basis of gender, political opinion, religion or belief, nationality, ethnic or social origin, age, sexual orientation, marital status, disability, physical appearance, health status or any other aspect of personal status. We are committed to creating a diverse and inclusive environment and are proud to be an equal opportunity employer. Most important – it's a match!

BioNTech - As unique as you

www.biontech.com