Associate Director* / Senior Manager* R&D Program Management (Hybrid) US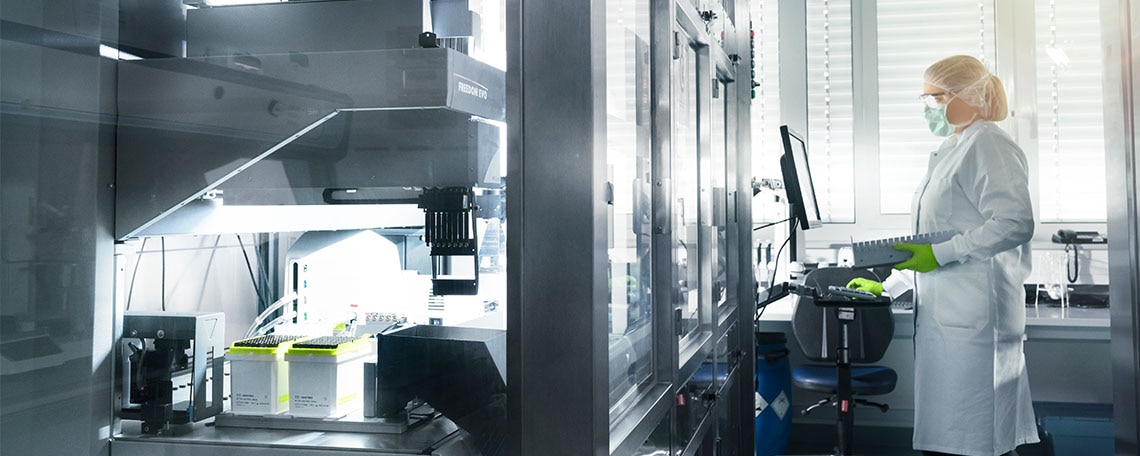 Associate Director* / Senior Manager* R&D Program Management (Hybrid) US
Become a member of the BioNTech Family!
Based in Cambridge, MA, BioNTech US serves as BioNTech's North American headquarters and is an important part of our global effort to pioneer the development of next-generation immuno-oncology therapies. BioNTech US is a fully integrated subsidiary with a strong foundation in Europe and a focus on the development of novel neoantigen-targeted T cell therapies, complementing BioNTech's highly innovative scientific approach and diversified pipeline of transformative cancer medicines. As a key research and clinical development hub, BioNTech US will enable BioNTech's growing presence in the US.
 
We broaden the universe of patients, improving the success rate and exploiting the full potential of the immune system. Through your innovation, passion and unity with your colleagues you can become a pioneer in our Global R&D Program Management team, at the heart of aligning all functions to bring our science to survival.
At BioNTech, you will be responsible for the efficient end-to-end management of our global R&D Programs at early development stages.
Your responsibilities may include:
Partner with BNT US Program Leaders and functional heads to ensure effective program planning and prioritization to drive programs through milestones
Lead program management activities for program teams and subteams, including program planning and execution such as timeline and milestone tracking, team meeting management, decision making support, and internal reporting
Develop and issue timely meeting agendas and minutes, facilitate team meetings and follow up on action items, ensure effective cross-functional communication and decision making to maintain alignment between key internal and external stakeholders
Collaborate with BNT DE to ensure US activities are incorporated into company-wide reporting systems
Facilitating strong cross functional communication by building working relationships across the organization
Help drive a culture of achievement and accountability within teams 
Assist in implementing tools and practices consistent with company-wide program management
What you have to offer.
Bachelors/Masters in related scientific
Demonstrated track record of success in biotechnology with 5-8 years of prior experience
Proficient in Microsoft Office including Word, Excel, PowerPoint, and applicable program management tools 
Able to work effectively across all levels of the organization, including executive management
Strong interpersonal skills with the ability to influence without authority, motivate with enthusiasm and develop productive working relationships with key stakeholders 
Ability to problem solve in a highly matrixed organization 
Excellent attention to detail 
Competent in planning and tracking, with the ability to capture details and summarize effectively for bridging across diverse, cross-functional and multi-national teams
Process oriented, yet flexible. Able to create and drive process while also recognizing when flexibility is needed
Benefits for you. 
BioNTech US is committed to the well being of our team members and offers a variety of benefits supporting our diverse employee base. Salaried/Position-Targeted Hourly Employees working 30+ hours per week are eligible for our comprehensive benefits package. Benefits include but are not limited to:
Medical, Dental and Vision Insurance

Life, AD&D, STD and LTD Insurance

HSA & FSA Spending Accounts

Health & Wellness, including free onsite gym access

Adoption & Surrogacy Assistance

Vacation and Unlimited Sick Time

Holidays and Floating Holidays, including discretionary winter shutdown

401(K) Plan with Significant Company Match

Tuition Reimbursement and Professional Development

Commuting Assistance and subsidized parking

Discounted Home and Auto Insurance

Pet Insurance
Plus more benefits that will be shared upon hire!
Have we kindled your pioneering spirit? 
Then apply now and simply send us your application documents using our online form. #LI-DCA

*BioNTech does not differentiate on the basis of gender, race or ethnicity, religion, color, sexual orientation or identity, disability, age and other protected statuses as given by applicable law. We are committed to creating a diverse environment and are proud to be an equal opportunity employer. Most important – it's a match!
 
BioNTech - As unique as you