Associate Director* Alliance Management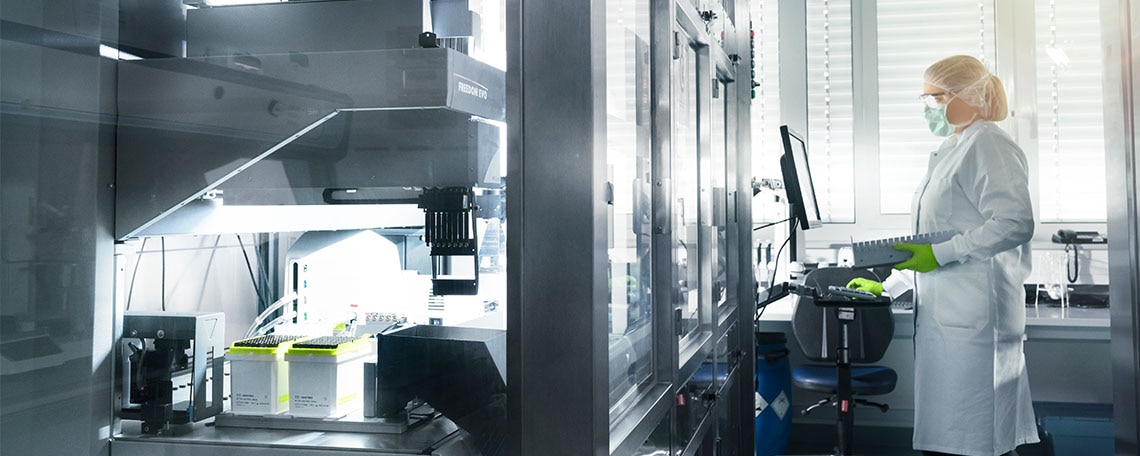 Associate Director* Alliance Management
Become a member of the BioNTech Family!
Based in Cambridge, MA, BioNTech US serves as BioNTech's North American headquarters and is an important part of our global effort to pioneer the development of next-generation immuno-oncology therapies. BioNTech US is a fully integrated subsidiary with a strong foundation in Europe and a focus on the development of novel neoantigen-targeted T cell therapies, complementing BioNTech's highly innovative scientific approach and diversified pipeline of transformative cancer medicines. As a key research and clinical development hub, BioNTech US will enable BioNTech's growing presence in the US.
 
As part of our Business Alliance Management team, you'll contribute to our corporate success by steering BioNTech's collaborations with large pharmaceutical companies, biotech companies and academic partnerships.
 
Your duties in detail:
Ensure the proper governance of existing partnerships with pharma, biotech and academic partners, including contract compliance.

Work efficiently with internal stakeholders and advisers in order to manage value-increasing business operations (including interactions with BioNTech's project management, finance, legal and intellectual property teams)

Draft and negotiate term sheets and contracts for expanded research and clinical activities, material transfer and licensing agreements for existing partnerships.

Contribute to the corporate development and specific business strategies of BioNTech by identifying new opportunities within our partner network and build out our digital Business Alliance systems.

Represent BioNTech within our partner network and attend alliance governance meetings
 
What you have to offer:
Minimum Requirements;
Master's or Doctorate degree in Natural Sciences, with 3 plus years of professional experience in the field of Alliance Management, Business Development or Project Management in the pharmaceutical or biotech industry

Experience in reviewing and drafting legal documents with great attention to detail

Strong knowledge of the biotech or pharmaceutical industry, drug discovery and development

Strong negotiation skills: track records in negotiating and executing agreements, including handover to the functional owner.

Experience with Intellectual Property and License terms

Financial acumen: understanding of economic assumptions underlying contract negotiations (option, license or commercial agreements) and ability to negotiate the economic terms of such agreements.

Excellent soft skills e.g. track record in key stakeholder management, ability to facilitate and accelerate decision-making, experience in conflict resolution

Confidence in dealing with MS office, as well as the ability to prepare clear, succinct and convincing presentations.


Benefits for you. 
BioNTech US is committed to the well being of our team members and offers a variety of benefits supporting our diverse employee base. Salaried/Position-Targeted Hourly Employees working 30+ hours per week are eligible for our comprehensive benefits package. Benefits include but are not limited to:
Medical, Dental and Vision Insurance

Life, AD&D, STD and LTD Insurance

HSA & FSA Spending Accounts

Health & Wellness, including free onsite gym access

Adoption & Surrogacy Assistance

Vacation and Unlimited Sick Time

Holidays and Floating Holidays, including discretionary winter shutdown

401(K) Plan with Significant Company Match

Tuition Reimbursement and Professional Development

Commuting Assistance and subsidized parking

Discounted Home and Auto Insurance

Pet Insurance
Plus more benefits that will be shared upon hire!
Have we kindled your pioneering spirit? 
Then apply now for our location Cambridge (Boston) and simply send us your application documents using our online form.

*BioNTech does not differentiate on the basis of gender, political opinion, religion or belief, nationality, ethnic or social origin, age, sexual orientation, marital status, disability, physical appearance, health status or any other aspect of personal status. We are committed to creating a diverse and inclusive environment and are proud to be an equal opportunity employer. Most important – it's a match!
 
BioNTech - As unique as you