(Senior) Director* Biostatistics
Open for hire at one of the following locations –  Cambridge Erie Street, Gaithersburg, London, Mainz Goldgrube. - Job ID: 5036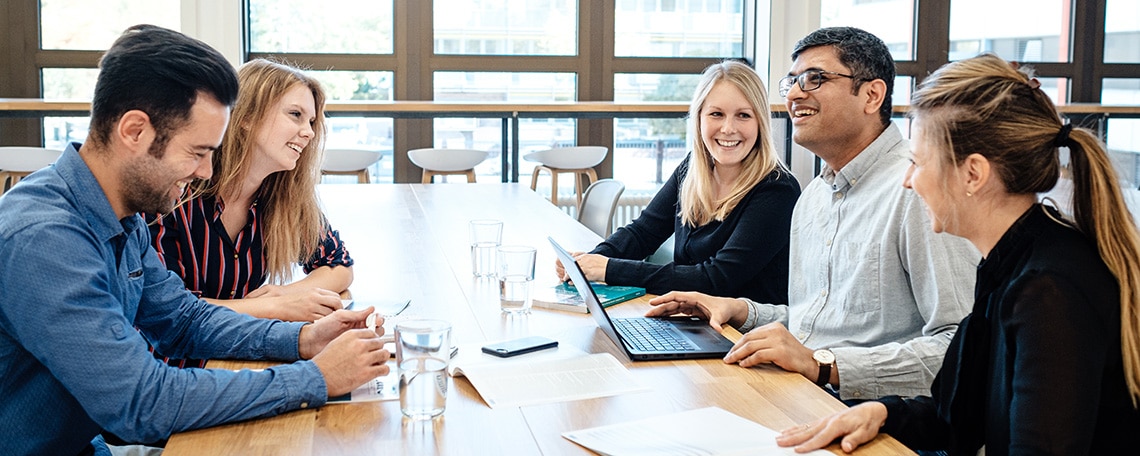 Become a member of the BioNTech Family!

As a part of our team of more than 5.000 pioneers, you will play a key role in developing solutions for some of the most crucial scientific challenges of our age. Within less than a year, we were able to develop our COVID-19 mRNA vaccine following the highest scientific and ethical standards – writing medical history.
 
We aim to reduce the suffering of people with life-changing therapies by harnessing the potential of the immune system to develop novel therapies against cancer and infectious diseases. While doing so, we are guided by our three company values: united, innovative, passionate. Get in touch with us if you are looking to be a part of creating hope for a healthy future in many people's lives.
(Senior) Director* Biostatistics 
Your main responsibilities are:
Represent Statistics in all assigned cross-functional clinical study teams and other projects and holds him/herself accountable for all statistical aspects

Serve as the biostatistics lead core team member for all assigned programs

Represent Statistics in multiple projects of cross-functional process and standards development/ improvements, and infrastructures initiatives and evaluations

Work as part of a collaborative, cross-functional team with members from other disciplines

Provide statistical guidance into clinical development plans, clinical study protocols, clinical study reports, regulatory submission documents, and publications ensuring accurate deliverables

Perform and/or verify sample size calculations

Lead development of statistical analysis plans and TLFs, perform statistical analyses and validate analysis results

Participate in planning for health authority meetings, development of associated documents, and the preparation of associated responses

Oversee outsourced statistical CRO activities and deliverables ensuring highest quality and in a timely manner

Support and participate in the development of departmental strategies, and cross functional initiatives on standards/ infrastructures/ processes

Support and assist GBS Lead in both strategy developments and operations

Assumes possible line management responsibilities of staff and is responsible for recruiting, developing, and retaining talent

Provide guidance to Statistical Programmers on SDTM/ADaM and TLFs specifications development and programming

Provide input to database requirements and work closely with Clinical Data Manager to ensure data quality standards are met
What you have to offer:
PhD or Masters in (Bio)Statistics, Mathematics or equivalent

Minimum 15 years (18 years for masters) in the pharmaceutical industry and/or CRO

At least 10 years of work/ leadership experience, overseeing statistics staff (internal as well as outsourced) and in representing Biostatistics in a matrix organization and in a multidisciplinary team

Experiences in planning, conducting and analyses of Infectious Diseases trials from phase I-IV, including scientific publications

Experience in leading to answer health authority questions (FDA, EMA) and leading in statistics on regulatory submissions, including developing ISE/ISS packages 

Excellent knowledge and experience of clinical development, study designs, advanced statistical methods (adaptive design and/or Bayesian is a plus), regulatory guidelines (ICH, FDA, EMA)

Excellent knowledge of statistical analysis software (SAS or R) and sample size calculation software (e.g., EAST and/or NQuery)

Very deep understanding of special topics like Diagnostics, Biomarker, PK/PD, PRO, RWE, is a plus

Outstanding analytical skills: ability to analyze complex issues to develop relevant and realistic plans, programs, recommendations, risk mitigation strategies, and the ability to communicate them to cross functional colleagues

Strong drive for achieving high quality working results in a timely manner, while always safeguarding ethical standards in work and behaviors

Excellent communication skills:

the ability to express complex analysis in clear language 

an excellent command of English (written and spoken) 
Benefits for you
BioNTech is committed to the wellbeing of our team members and offers a variety of benefits in support of our diverse employee base. We offer competitive remuneration packages which is determined by the specific role, location of employment and also the selected candidate's qualifications and experience.
Click here to find out more about what we do, the careers we offer and also the benefits we provide.
Note: The availability, eligibility and design of the listed benefits may vary depending on the location. The final requirements for the individual use of our benefits are based on the company's internal policies and applicable law.
Have we kindled your pioneering spirit? 
This vacancy is to be hired at one of the following locations – Cambridge Erie Street, Gaithersburg, London, Mainz Goldgrube. Apply now for your preferred job and location through our careers site.

*BioNTech does not tolerate discrimination, favoritism, or harassment based on gender, political opinion, religion or belief, nationality, ethnic or social origin, age, sexual orientation, marital status, disability, physical appearance, health status or any other aspect of personal status. We are committed to creating a diverse and inclusive environment and are proud to be an equal opportunity employer. Most important – it's a match!