Manager* Multi-Channel Marketing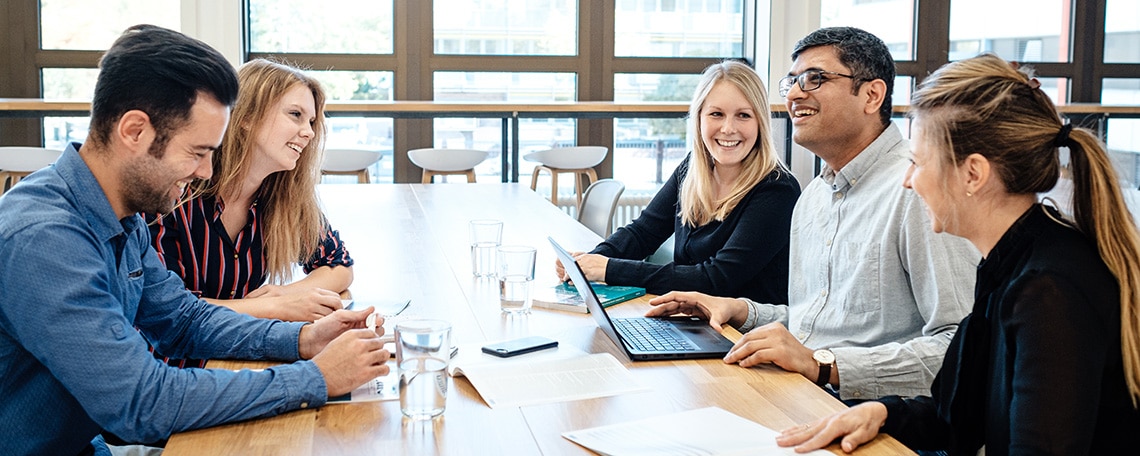 Become a member of the BioNTech Family!

As part of our team of more than 4,000 pioneers, you'll play a central role in solving some of the greatest scientific challenges of our time. In less than a year, we were able to develop our COVID-19 mRNA vaccine to the highest scientific and ethical standards – by far the fastest vaccine development in the history of medicine.
 
Our goal is to reduce the suffering of people with life-changing therapies by harnessing the potential of the immune system to develop novel therapies against cancer and infectious diseases. In doing so, we are guided by our three corporate values: innovation, passion and cohesion. If you also want to contribute to giving hope for a healthy future to many people, then we should get to know each other!
Manager* Multi-Channel Marketing
Based on our solid scientific, technological and clinical base, we have decided to build our commercial organization. 
One of our key objectives is now the further development of the commercial operations in Germany for the vaccines business. 
Your main responsibilities are:
Develop and execute Multi-Channel Marketing campaigns for our COVID-19 vaccine in Germany
Work with the cross-functional German team and all relevant stakeholders to drive the Multi-Channel and Digital Strategy implementation
Deliver excellence in campaign execution across channels, aligned to cross-functional objectives in Germany; drive reach, engagement and conversion objectives
Plan budget requirements for MCM campaigns and ensure monitoring as well as tracking accordingly; closely collaborate with Sales, Marketing, Medical Affairs, Market Access & Public Affairs, IT and additional support functions
Support ramp-up of a Global Digital Landscape in close collaboration with all relevant functions in respective Global Workstreams from a German perspective and ensure local alignment to People, Processes and Tools
Manage vendor partnerships to ensure key activities are timely executed and within budget
Support the Company's vision to become an first-class organization and industry benchmark in terms of digital culture and collaboration: fail fast, learn, improve, repeat and succeed
Represent and support local Marketing at internal and external meetings; Represent the Multi-Channel Marketing function for our COVID-19 vaccine as single point of contact to all BioNTech's collaborators
What you have to offer.
Scientific, business or relevant degree, further education in business administration, digital or multi-channel marketing and consulting experience preferred.
Minimum of 5 years of experience in pharmaceutical, consulting, agency or biotech industry with increasing responsibilities
Proven track record in multi-channel or digital marketing of biopharmaceutical products
Experience gained either in local or international industry roles
Specialty care experience highly desirable, vaccines or immunotherapy knowledge considered a plus
Experience in launching products internationally or nationally considered a plus
Passion and resilience as a basic requirement
 
Benefits for you. 
BioNTech is committed to the wellbeing of our team members and offers a variety of benefits supporting our diverse employee base. We offer a competitive compensation package which will be determined by the contract type and selected candidate's qualifications and experience.
Please click the link below to review a highlight of our benefits -
https://www.biontech.com/int/en/home/careers/working-at-biontech.html
Have we kindled your pioneering spirit? 
Then apply now for your preferred locations and simply send us your application documents using our
online form.
*BioNTech does not differentiate on the basis of gender, political opinion, religion or belief, nationality,
ethnic or social origin, age, sexual orientation, marital status, disability, physical appearance, health
status or any other aspect of personal status. We are committed to creating a diverse and inclusive
environment and are proud to be an equal opportunity employer. Most important – it's a match!

BioNTech - As unique as you
www.biontech.com